Detailed below are various links to other Professionals and Associates we trust and have worked with.
Newly sponsored by ourselves, G J Wisdom & Co, Active Sports Group (ASG) community gymnastics club, a registered charity (1168783) has the aim of "working to get kids active". They are newly opened and based in Thamesmead providing services including mother and toddler groups, classes for adults and people with disabilities.
NAVA Propertymark protects and guides consumers, promoting the highest standards of professionalism throughout the auctioneering and valuation industry, from property to fine art and chattels and everything in between. We work to promote high standards through education and qualifications within the sector. NAVA Propertymark experts meet higher standards than the law demands and through this we offer greater protection to consumers.
Bretts Business Recovery provide Insolvency services including business recovery advice, helping people and companies with financial difficulties. Formed as a part of a de-merger of KSA Business Recovery LLP in December 2012. Isobel Brett, Licensed Insolvency Practitioner, leads Bretts BR from their office in Dartford, Kent.
Edge Recovery is a firm of business advisors and insolvency practitioners. We offer a nationwide service to people, directors, creditors and all stakeholders faced with any form of financial difficulty. Our aim is to provide a friendly, professional service, ensuring and open understanding of the various options that are available to all, to solve people's financial problems.
Re10 is one of the leading independent turnaround specialists in the UK. Re10 is a firm member of the Insolvency Practitioners Association, the main approved regulatory professional body for licensed insolvency practitioners.
Their expert team has a wealth of industry experience across all sectors and works with organisations of every size on a local and national and international basis.

Operating centrally and with a network of auction partners throughout the UK, Network Auctions sell all types of property for private individuals and asset managers.
Their unique approach means properties are marketed locally by our partners and nationally by ourselves. Auctions are held in central London so local buyers compete against London investors producing exceptional results for our clients.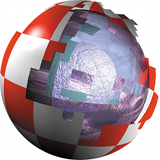 Elysian Labs is a software development and consultancy company. They provide a wide range of IT Services. In particular, they focus on creating software application products as part of new mobile and Internet solutions.
Elysian Labs has worked closely with G.J.Wisdom & Co on developing Auctioneering & Valuing Software products, as well as delivering the new G.J.Wisdom website.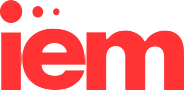 "The single source for all industrial and commercial needs"
The No. 1 source for Industrial, Agricultural & Commercial needs for over 35 years. Launched as Industrial Exchange & Mart in 1975, IEM evolved from the extremely successful industrial section of the original Exchange & Mart, and since then has gained a wealth of experience in matching buyers with sellers.

Civil Enforcement Agents and High Court Enforcement
County Enforcement Group operate nationwide, specialising in the areas of Commercial Rent Arrears Recovery (CRAR), High Court enforcement, forfeiture of leases, removal of travellers, eviction of squatters and persons unknown, process serving, investigations and vacant building security.
Ombudsman Services, an ombudsman service that provides dispute resolution for the communications, energy, property and copyright licensing industries.
Ombudsman Services was founded in 2002 to provide independent dispute resolution. We provide an independent, impartial and cost effective means of resolving disputes outside the courts.